Pam Titus, Independent Interpreter
Hello, my name is Pam Titus and I have been an interpreter for 18 years. I graduated from the STI program, which gave me an Associates Degree in the Interpreter Training Program. I have done most of my interpreting in the educational setting. I did my internship with the community. My family consists of my husband Jay who is a firefighter for Sioux Falls, my daughter Brianna is a sophmore in college, and my sons Seth and Ryan are in high school. I love being at home and celebrating with my extended family.


Aubrey Byrnes, Independent Interpreter
Aubrey was born and raised in Sioux Falls, SD. She attended South Dakota State University where she graduated with a Bachelor of Science degree in Communication, Speech and Theater along with her Teaching Certificate in 7-12: Language Arts. She attended Augustana College and graduated in 2013 with a Bachelor of Arts in Sign Language Interpreting. She currently is NIC certified has her along with her EIPA Certification. Aubrey and her husband Rick have two miracle babies, Wyatt (3) and Colton (2). She currently lives in Sioux Falls with her husband (Rick), son's, and their two dogs (Lilly and Ace)!



Mychal Hadrich, Independent Interpreter
Mychal Hadrich was born and raised in the Northland of Minnesota. He graduated with honors from Augustana University (formally known as Augustana College, completing his internship with the Minnesota Department of Human Services: Deaf and Hard of Hearing Services and Essentia Health in Duluth, MN. He is certified by the Registry of Interpreters for the Deaf (RID) and holds the National Interpreter Certification (NIC). He has comprehensive experience in performance, medical, educational, VRS, VRI, platform, and workplace settings.

Previously, Mychal has served as Region III Representative of the Student Member Section for RID and Workshop Coordinator for SDIA-RID. On his free time you can find him on a rural highway, training for triathlons.






Kim Johnson, Independent Interpreter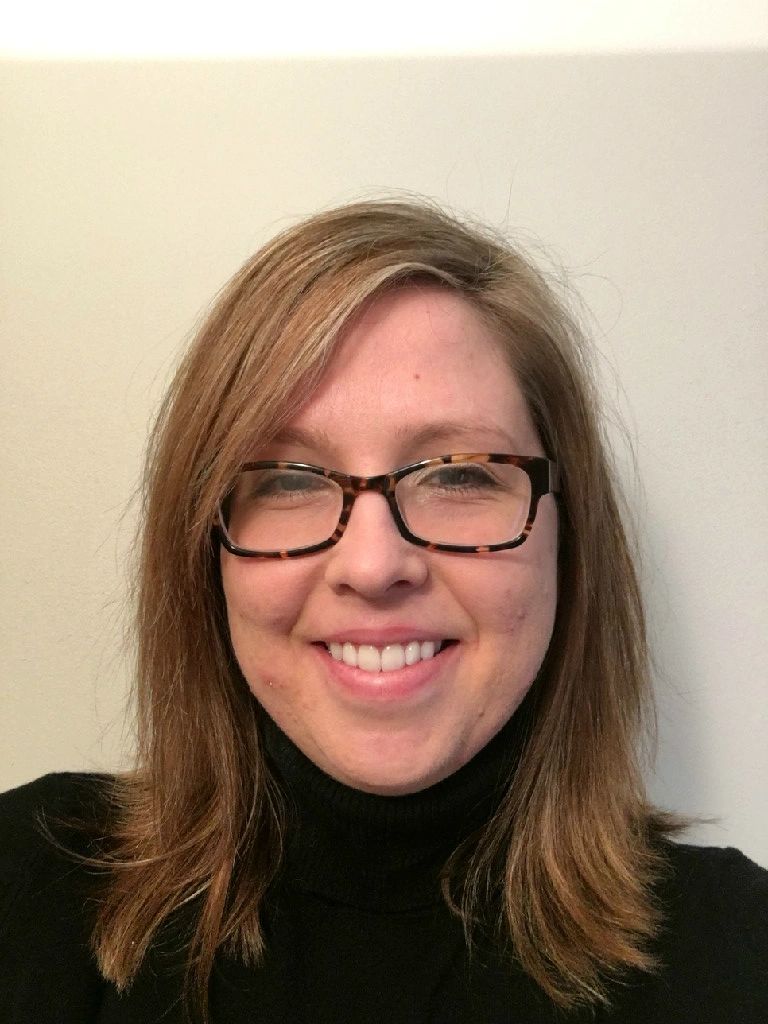 Graduate of Southeast Technical Institute in 2006. After graduation I began my interpreting career in San Diego, CA. I was there for two years interpreting in various settings including elementary, middle, high school and post-secondary education, medical and mental health. I moved home to Sioux Falls in 2008 and have been here working primarily in the VRS field, as well as post-secondary education. In my spare time I enjoy a side gluten free bakery business with a good friend. :)
Katy Koelling, Independent Interpreter
Katy Koelling grew up in Sioux Falls, South Dakota and graduated with a Bachelor of Arts degree in Sign Language Interpreting from Augustana University. She is currently NIC certified and works in a variety of community settings including secondary and K-12 education, medical, mental health, and workplace. She also has experience in VRS and VRI settings.


Katy currently lives in Sioux Falls and works in the surrounding area. She enjoys working on a variety of fiber arts projects and caring for her collection of houseplants in her downtime.